"I feel that jewelry is such an important part of someone's story, it signifies milestones in life and shows a journey…I appreciate and respect that story.
Each item, regardless large or small is handled with the upmost respect, it is my job to find a home for each piece whether it is a buyer in the industry or an individual. With almost 30 years experience, my relationships in the industry are strong which allow me to have greater resources.
It is important to me to make sure that you receive the most the market will pay for your items, if it is liquidation of an estate, personal jewelry or gold. Items are handled in the most ethical, respectful and confident manner, it is my personal mission to continue the jewelry's story."
– Rebekah Anderson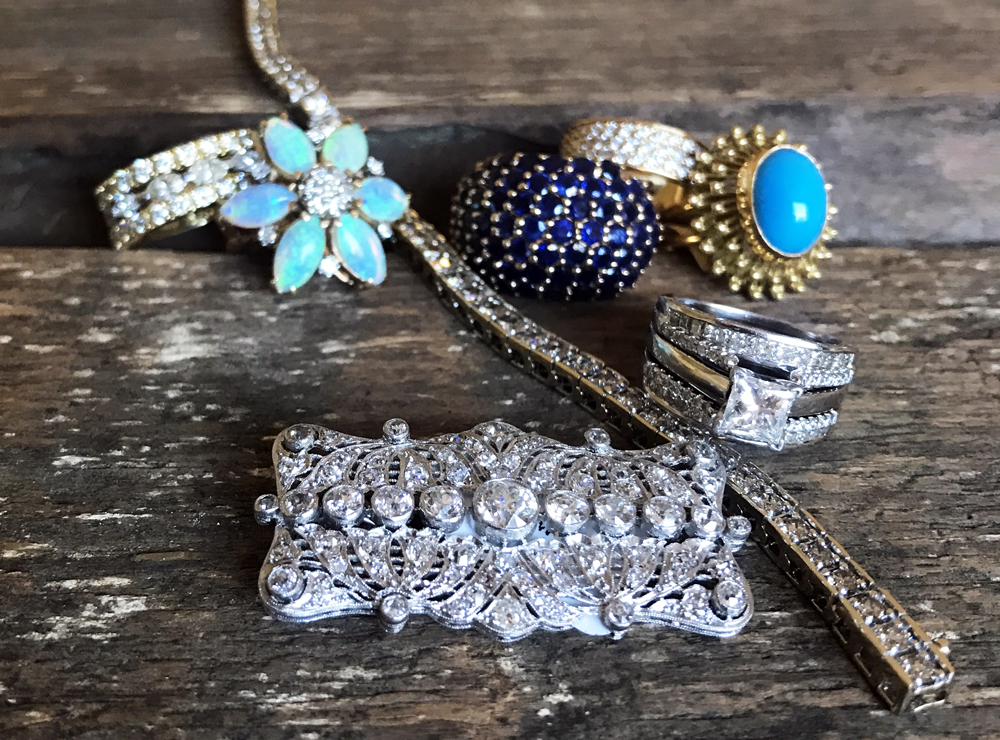 Earth Pebbles Gemology offers assistance in brokering or liquidating your jewelry and gems. Rebekah Anderson, founder of Earth Pebbles Gemology, understands the importance and meaning that your jewelry possesses and treats each occasion with unique care.
Rebekah can assist you in finding a special piece for an important occasion and help procure the highest quality jewelry to suit your specific need and budget.
If you're considering selling heirlooms or liquidating unique pieces or gems, she will help identify your next step, saving you time and allowing you the highest yield for your collection.
Brokering and Liquidation services provided by Rebekah can help you:
Select the perfect diamond or gemstone for a truly unique wedding ring
Determine which pieces to sell and in which markets
Identify historical jewelry for your collection
Offer personal attention and confidentiality when selling your gems and jewelry
Provide accurate and precise identification and evaluation for your items, yielding the best pricing and immediate payouts
Rebekah Anderson is a highly accredited jewelry professional who helps her clients navigate the very complex and competitive jewelry market