If you have several pieces of jewelry and need a professional appraisal to determine the value for insurance or tax purposes or you're interested in selling your jewelry, graduate gemologist Rebekah Anderson can provide you with a detailed, same day report.
It's not necessary to leave jewelry for days or weeks at a time. Earth Pebbles' clients can make an appointment and be present while their appraisal is performed. Rebekah will appraise your jewelry during your appointment in her office conveniently located just north of 440 off Wake Forest Road at 1017 Dresser Court, Raleigh, NC 27609.
Our appraisal services do not include loose or uncut gemstones.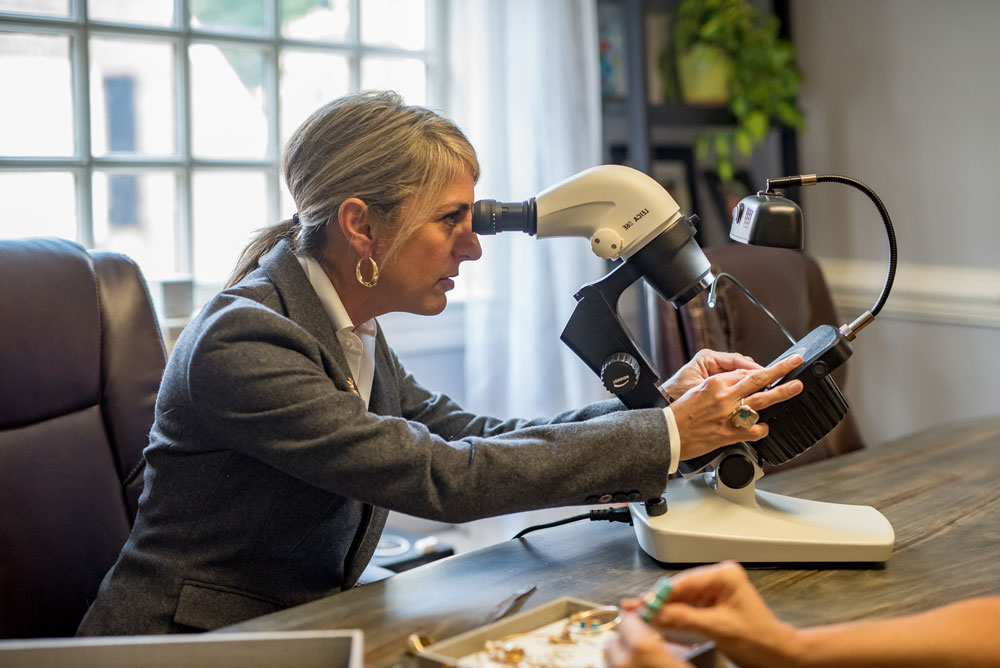 Every jewelry appraisal conducted by Rebekah is carefully documented and includes:
Accurate jewelry description including detailed measurements and manufacturing processes
Detailed diamond and gem grading (plot diagrams on all diamonds over ½ carat)
Precious metal content
History
Assigned value
Current market value for your piece
Rebekah adheres to the professional guidelines established by the National Association of Jewelry Appraisers (NAJA and embraces the code of integrity, responsibility and skill required to maintain these standards. Strict adherence to the Uniform Standards of Professional Appraisal Practice (USPAP) makes her documentation of your jewelry legally binding.
make an appointment